Where is 105.1 WRFS?
We're focused on the greater Alexander City-Lake Martin area from our modern new transmission facility and tall tower.
Our signal is most powerful in Tallapoosa, Coosa, Elmore, Bullock, and Calhoun Counties, and we reach the most people in Tallapoosa, Montgomery, Elmore, Coosa, and Talladega Counties. We cover not just the 280 east-west corridor but also have strong coverage on and from Lake Martin to the south past Montgomery, southeast toward Auburn-Opelika, and west toward Clanton.
The original WRFS-FM -- known as "Radio's Finest Station" and sometimes "Radio's Friendliest Station" -- launched from Alexander City in the 1940s, and we're pumped about having brought this historically significant call sign back where it belongs.
Once the largest man-made body of water in the world and still one of the largest in the United States with more than 750 miles of wooded shoreline, Lake Martin covers 44,000 acres in Coosa, Elmore, and Tallapoosa counties. The lake is an important economic and recreational center for Alabama, providing boating, fishing, camping, golfing, and other recreational opportunities.
Build your business on The Lake -- 105.1 WRFS!
Check Out Our Sister Stations!
Consider the power of four!
Four is four times better than one, and our family of great radio signals blankets the Lake Martin area and beyond!
We are the area's only four-station powerhouse, serving greater Lake Martin -- and beyond.
105.1 WRFS and 98.3 Fox FM are our regional stations, covering the Lake Martin area east to Auburn-Opelika, south into Wetumpka and through Montgomery, and northwest to the edges of Birmingham. 96.3 & 1050 WLMA focus on Alexander City-Dadeville. Collectively, we can reach hundreds of thousands of people in parts of more than 20 Alabama counties.
If you're in business or are involved with an area school, club, or community organization, 105.1 WRFS, 98.3 Fox FM, and 96.3 & 1050 WLMA can maximize your messages to diverse audiences in a huge coverage area.
Multitasking is our art, and, especially in the Lake Martin area, only we are four!
Welcome to our radio station network!
Our four radio brands across six solid signals blanket East Central Alabama -- 106.5 AM, 1290 AM, 98.3 FM, 105.1 FM, 96.3 FM, and 1050 AM.
We deliver local radio, compelling content, and engaged audiences supporting successful area businesses and industry.
-- On-air radio ad campaigns, including creative writing and award-winning production
-- Online ad campaigns via our co-branded local news and information websites and social media platforms
-- Live on-location broadcasts
-- Custom promotions and contests
-- News, weather, and sports updates, on-air and online
-- Special event marketing
Why Radio Advertising Works
-- Radio reaches more people during the day than any other media.
-- Radio remains the king. 52% of time spent with audio is with radio vs. 6% with satellite radio, 4%-6% with streaming-only services.
-- Radio reaches people at work, in their cars, and closest to the point of purchase.
-- Radio reaches consumers who are light users or non-users of other local media such as newspapers and television.
-- Radio's one-on-one relationship with listeners increases advertising effectiveness.
Listen to Alabama's 2016 Morning Show of the Year!

Congrats to Chris Wright, who powered us to the top by winning the coveted ABBY Award for Alabama's best morning radio show for 2016! Join Chris weekdays from 5:00 a.m.-9:00 a.m. on The Lake - 105.1 WRFS!
What's playing now?

Hover your mouse over the album art above to scroll through the last 20 songs.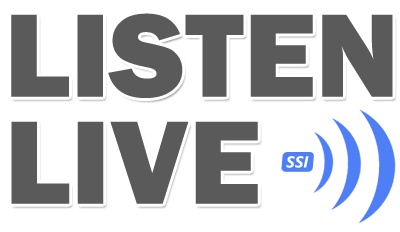 Current Weather
Lake Martin
Last Updated on Jan 22 2018, 12:55 am CST
Weather by NOAA
Current Conditions: Fair
Temp: 47°F
Wind: North at 0mph
Humidity: 98%
Dewpoint: 46.0°F